Rhyolite/Rutilated Quartz Mala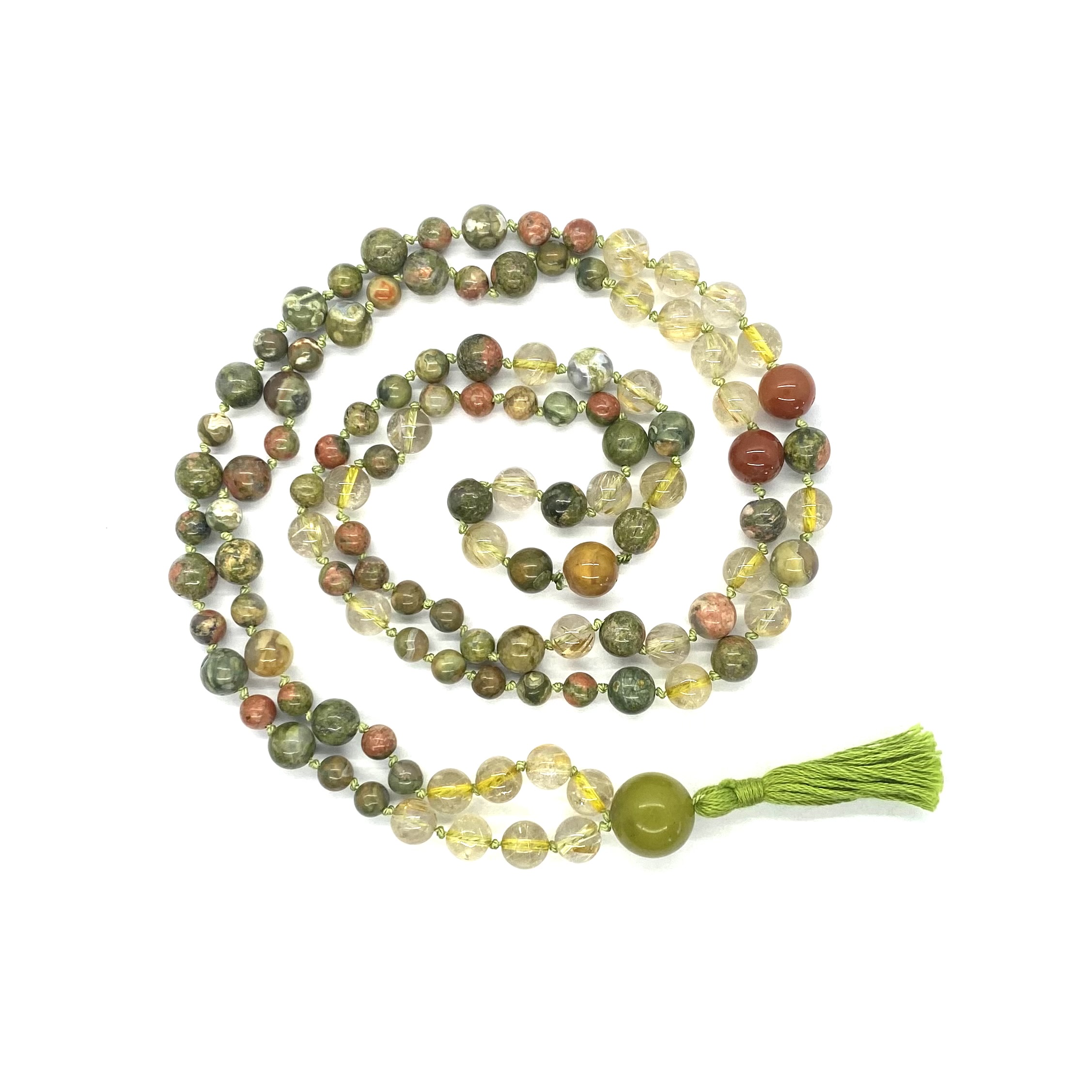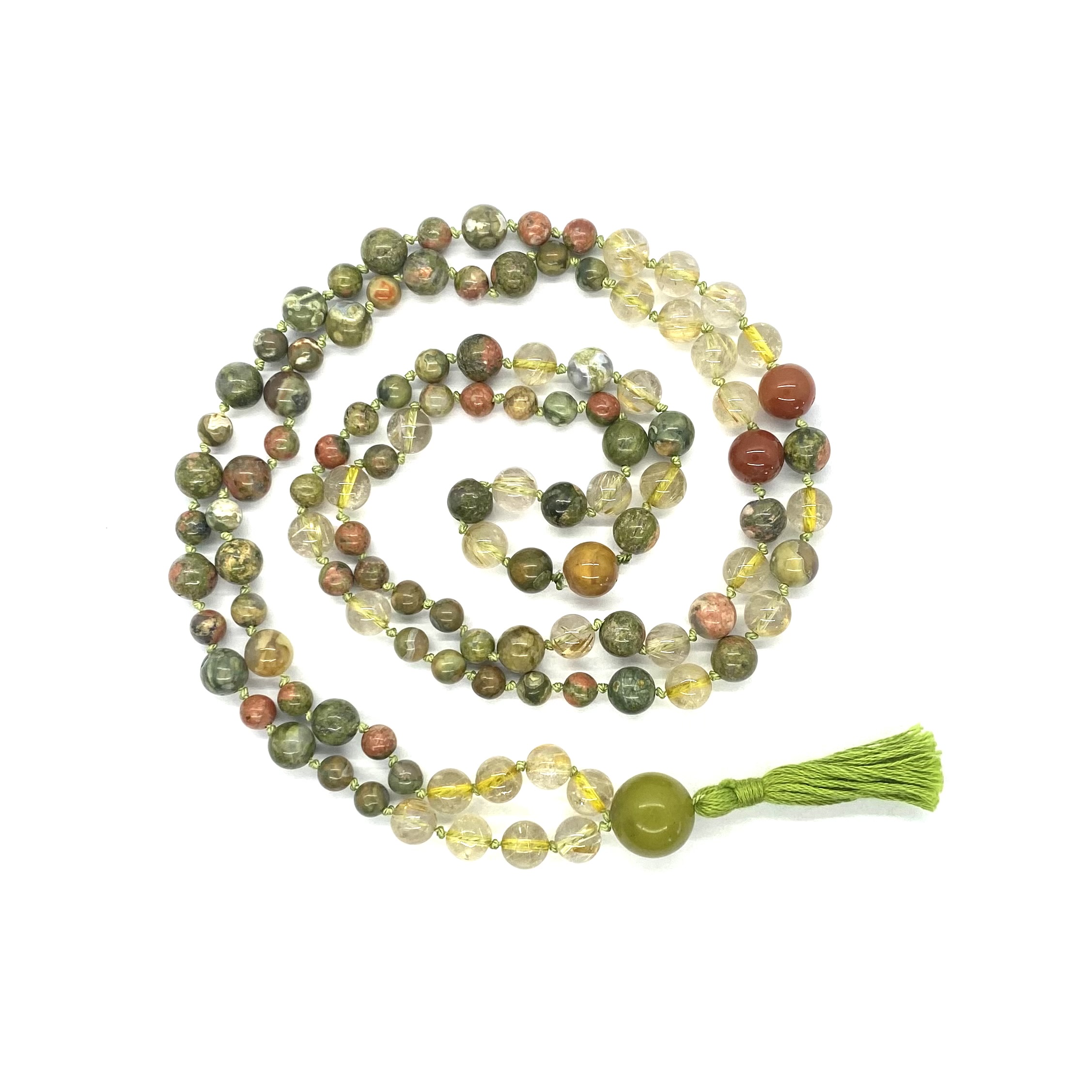 A one-time price of
$45.00
will be added to your order.
Rhyolite helps to facilitate change while also helping deal calmly with challenges in the change.
Rutilated Quartz has a joyful vibration that is contagious.
Together these stones are perfect for dealing calmly and, dare we say, joyfully with the challenges of change... like a BadAss always does.